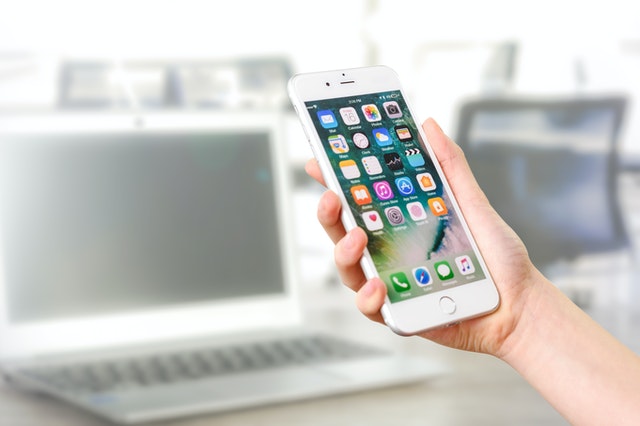 Apps are increasingly ingrained in everyday life, with most well-known firms developing their mobile applications to engage with consumers and increase brand recognition. With the growing consumer usage of smartphones, every company may benefit from an app to help raise sales, sell its goods, and enhance its brand image. Using an app may become a natural element of the customer experience and a necessary component of completing a transaction soon. Developing your mobile application is necessary to compete. Whether you're looking to promote your business, engage with your community, or sell a product, they simplify the process of developing an app.
1. Estimate the Public Interest
Now it's time to check how well your clever app concept performs in the real world. This may be accomplished in various ways, but a comprehensive approach is recommended. To begin, examining client data may give insight into the sorts of applications that your users will find most helpful. It would be best to analyze customer trends in your sector and rivals' app concepts. Do not be hesitant to ask your consumers openly. By conducting a customer survey, you may zero in on the most pressing problems from your customers' viewpoint, allowing you to discover which applications would be most useful to them.
2. Planning and Budgeting
Gartner estimates that fewer than 1% of mobile applications are effective. Inadequate finance is one of the primary causes of app failure. Thus, how do you estimate and budget for your mobile application project? If you have in-house developers or use freelancers, you should get quotes from them. If you're contemplating hiring an application development business, you should get quotes from at least three distinct firms. All successful applications have one characteristic: they are of high quality. Therefore, when requesting proposals and estimates from app development businesses, you should pick organizations that provide similar services and have a demonstrated track record of developing successful applications. This ensures that you obtain accurate estimates. Additionally, you may use our website's app cost calculator to get a preliminary price.
If you do not have adequate funds, we suggest producing a minimal viable product (MVP) or beginning with wireframes/prototypes rather than abandoning your app concept. This might assist you in demonstrating your concept to prospective investors to get extra cash.
After you've planned for and received money for your app project, you should construct a product roadmap. The product roadmap serves as an extension of your application strategy, guiding your development activities.
3. Make It Truly Mobile-Friendly
Many firms may opt for the quick-and-dirty way of developing mobile apps, in which they incorporate a mobile version of their website. If you want to retain customers, it's critical to optimize your app from top to bottom with features that maximize the mobile platform's capabilities: limitless vertical scrolling, touch capability, and huge text that doesn't obliterate your layout.
4. Employ Application Developers
Once you've established a business plan, it's time to construct your app. High-quality mobile applications involve user interface design, development, quality assurance testing, and project management. It is improbable that you will discover a brilliant developer to meet every need. You'll need to assemble a team to work on your project. Who you employ will be completely determined by your budget and requirements. There are a few alternatives available to you, like a no code app builder.
In-house developers may be an excellent option in certain circumstances. You may recruit just the personnel you need and keep everything in-house. However, the process of assembling a team might be lengthy. Recruiting each employee takes many weeks. Additionally, we are seeing a growing convergence of technology.
5. Publicize and Market Your Application
While your application may be complete, it does not guarantee your job is. Now is the moment to inform your clients about your new app to increase engagement and ensure a successful launch. The best app development firms will assist you with marketing the app, ensuring that you get the experienced counsel necessary to guarantee its success.
A website may be an excellent tool for promoting your application. A website provides further information on the application. You may invite people to subscribe to your email list to get future updates. You may grow your audience via social media, content marketing, sponsored advertising, and search engine optimization of your website.
If you have difficulties developing your business alone and need community and mentorship, consider joining the accelerator program. The benefits of the program are that you will have access to training, mentorship, and coaching from serial entrepreneurs and veteran investors as well as an online community of minded founders, investors, and mentors to learn from and build your network. Check Newchip Accelerator Reviews to find out more. Newchip Accelerator is a remote, global startup accelerator program. Since 2019, Newchip has launched twelve unique cohorts per year into one of its three programs: Pre-Seed, Seed, or Series A. Qualified startups are interviewed and accepted on a rolling basis. The startups participate in a six month, remote program made up of founders from over 35 countries. During the program, startup founders work closely with mentors and advisors, engage in mastermind sessions and leverage a vast partner network to prepare them to raise investment capital from angel investors, venture capital, and/or equity crowdfunding. The program culminates with Demo Week, where the startups present their companies to curated investor groups from around the world. The Newchip Accelerator portfolio, valued at over $5 billion, includes over 750 graduates that have collectively raised over $150 million in funding.
Apart from this, if you want to know about Apple Phone Repair Land O Lakes recommends reselling your phone then please visit our Gadgets and Apps category