The number of mobile users has surpassed the number of people using laptops or desktops for browsing the Internet. That is why almost 90% of websites have embraced responsive web design, which allows them to be viewed seamlessly on all devices like smartphones, tablets, and laptops, giving a user-friendly experience to the website browsers.
There is another big reason why website owners are choosing responsive website design is because of Google. It is no more a hidden fact, Google gives mobile responsive websites priority in search engines, helping businesses drive website traffic.
The impact of responsive website design for SEO is massive. Let's find out how responsive web design impacts SEO?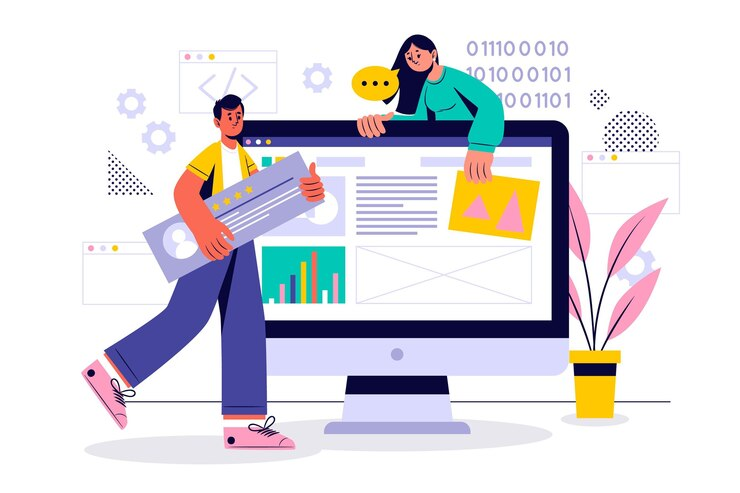 1) Easy to gain more mobile traffic
Increased mobile traffic is the first and best result of responsive web design. Mobile browsing is continuously increasing for years now.
As per a report- Mobile browsing surpasses desktop browsing with more than 51.3% leads. Thus we can say mobile optimization has become the industry standard, and smartphones have become the main focus for developers now.
So if you opt for responsive web design for your website, you will open the door for a large number of internet users, which will automatically improve your SEO score.
2) Google mobile's first Index
Mobile-friendly websites are indexed and ranked faster by Google. This means that websites that are responsive and work properly on mobile devices get priority in the ranking and indexing process. Therefore, it helps the website to reach more people automatically with higher chances of better ranking in Google. So website owners are opting for responsive website design to get their website ranked easily.
3) Improves Site Usability
Google recognizes web page loading speed as one of the vital indicators for a website's value to a given query. Responsive web design plays a major role here, making it easier for visitors to navigate the website and read the relevant content they are looking for.
If users are unable to navigate your website properly it is evident that they will not stay on your website for a long time. The chances of their returning are almost nil.
With responsive web design, the site usability improves massively, and it is vital for providing a positive user experience, improving chances of conversions.
4) Faster loading speed
Web page loading speed is an established and vital SEO factor. One should optimize his website for faster loading speed to remove the odds of it ranking well in SERPs.
Google is giving a consistent message over the years that faster loading websites are favored in search engine results. That is why it is recommending website owners to switch to responsive web design. Responsive websites load faster, especially on smart devices, and provide a positive user experience.
5) Reduces bounce rate
Improving website traffic will be of no use if your bounce rate is extremely high. It is because a high bounce rate means visitors visiting your website abandon it within seconds due to a poor browsing experience.
So a lot of reputed SEO agencies recommend website owners are opting for responsive web design, minimizing the bounce rate and improving the ranking of the website.
Though keep in mind that bounce rate is an unreliable factor as it depends on the kind of website you have.
For example: As per conversion XL, content websites get up to 40% to 60% bounce rate. Services sites get up to 30% and blog sites get up to 90%.
6) Boosted social sharing
Responsive web design makes social sharing extremely easy for mobile users and smart devices users. Though social shares do not have a direct impact on ranking, it helps websites to gain audiences and boost conversions, which has a major impact on the website ranking.
7) No duplicate content
The confusion of duplicate content arises when a website owner makes two different versions of his website- one for mobile and another for desktop/laptop users, with the same content. Google treats them as separate websites with the same content and penalizes the websites.
However, this problem can be avoided with responsive website design. Responsive web design allows website owners to get a website that fits perfectly to the screen of any device, irrespective of the screen size.
In addition to that, when Google finds that a website owner has only one link for all the versions of his website, it rewards the website with better search engine rankings.
Conclusion,
In the end, we can say that if you provide your users a positive user experience, it will automatically have a good positive impact on the SEO score of your website. So opting for responsive website design is the first thing to do for a website owner before hiring SEO services to get a good ranking on SERPs.